Metallica is one of the most influential and successful heavy metal bands of all time. Founded in 1981 by drummer Lars Ulrich and guitarist/vocalist James Hetfield, metallica has released 10 studio albums and sold over 125 million records worldwide. In this comprehensive guide, we'll take a deep dive into metallica's history, discography, and legacy.
The Early Years of Metallica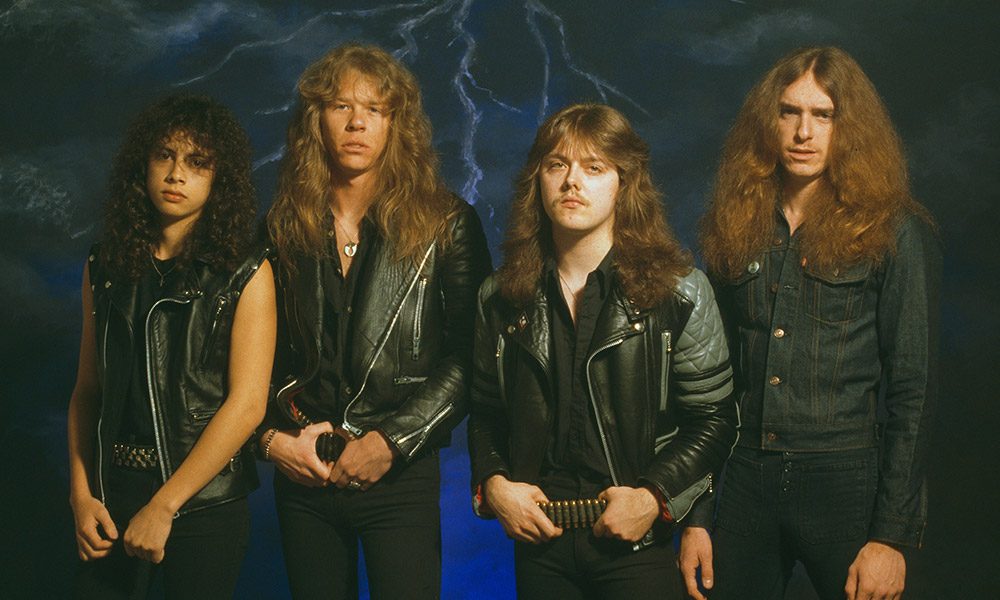 Metallica's origins can be traced back to Los Angeles in the early 1980s, where Ulrich and Hetfield began collaborating on music. They soon added guitarist Dave Mustaine and bassist Ron McGovney to the lineup and began playing gigs in the local metal scene.
The band's debut album, "Kill 'Em All," was released in 1983 and is widely regarded as a landmark album in the thrash metal genre. With its fast tempos, aggressive riffs, and intense vocals, "Kill 'Em All" set the standard for future metal bands. The album's most popular tracks include "Whiplash" and "Seek & Destroy."
Metallica's sound continued to evolve during this period, with the release of their second album, "Ride the Lightning," in 1984. This album showcased the band's growing musical maturity and featured more complex song structures and lyrical themes. The album's standout tracks include "For Whom the Bell Tolls" and "Fade to Black."
The Rise to Fame
It wasn't until the release of their third album, "Master of Puppets," in 1986 that metallica truly became a household name. The album was a critical and commercial success, reaching #29 on the Billboard 200 and selling over six million copies in the US alone. Tracks such as "Battery," "Welcome Home (Sanitarium)," and "Damage, Inc." solidified metallica's status as the kings of thrash metal.
The band's popularity continued to soar with the release of their fourth album, "…And Justice for All," in 1988. This album marked a departure from the band's previous sound, incorporating more progressive and experimental elements. The album's standout tracks include "One," "Harvester of Sorrow," and "Dyer's Eve."
>>> Read More: Rihanna's Super Bowl Performance: A Night to Remember
The Black Album and Beyond
In 1991, metallica released their self-titled album, also known as "The Black Album." The album was a massive commercial success, debuting at #1 on the Billboard 200 and eventually selling over 16 million copies in the US alone. The album's more accessible sound and hit singles such as "Enter Sandman" and "The Unforgiven" helped to introduce metallica to a wider audience.
The band's subsequent albums, such as "Load" and "Reload," were met with mixed reviews from fans and critics. These albums saw metallica experimenting with different genres and incorporating more mainstream elements into their sound. In recent years, the band has returned to their roots with albums such as "Death Magnetic" and "Hardwired… to Self-Destruct," which have been well-received by fans and critics alike.
Metallica's Legacy
Metallica's impact on the music industry and heavy metal genre cannot be overstated. The band's influence can be heard in countless other bands and genres, and they continue to be a major force in the industry. Outside of their musical accomplishments,
metallica has also been involved in various philanthropic and charitable efforts throughout their career. In 2017, the band launched the "Metallica Scholars" program, which provides funding and support for community colleges and vocational schools to help students pursue careers in skilled trades and other industries. The band has also been involved in various benefit concerts and fundraisers over the years, including the "Metallica & San Francisco Symphony: S&M²" concert in 2019, which raised over $15 million for the band's All Within My Hands Foundation.
In terms of accolades, metallica has won numerous awards throughout their career, including nine Grammy Awards and two American Music Awards. The band has also been inducted into the Rock and Roll Hall of Fame and received a star on the Hollywood Walk of Fame. In conclusion, metallica is one of the most iconic and influential bands in the history of heavy metal. Their impact on the genre and the music industry as a whole is undeniable, and they continue to be a major force in the industry today. Whether you're a die-hard fan or new to the band's music, there's no denying the power and intensity of metallica's sound. Be sure to subscribe to our newsletter for the latest news and updates on this legendary band.